Regular price
Sale price
$599.99
Unit price
per
Sale
Sold out
Elevate your outdoor cooking experience with the all-new Series II LoCo SmartTemp Griddle. With our revolutionary "IQ" Temperature Regulation Technology, and an improved U-shaped burner system for each zone, we've gone beyond traditional "Low-Medium-High" control.  Experience consistent and precise griddle temperature control and repeatable temperature settings, allowing you to cook any dish exactly the way you like it.  Whether you're hosting large events or enjoying everyday meals with family and friends, this grill is designed to meet your needs. Its spacious 488 cu. in. griddle surface provides ample space to effortlessly cook a full breakfast, lunch, or dinner.

The push-button ignition ensures quick and convenient startup, while the three separately controlled temperature zones allow you to customize the heat for different cooking requirements.  The 26 in. enclosed griddle features fold-down side shelves, providing extra workspace for food preparation. When not in use, take advantage of the enclosed cabinet, perfect for storing your grilling essentials.
Key Features:
SmartTemp "IQ" temperature regulation for accurate temperature setting and maintenance.
SureSpark electronic ignition ensures reliable startup every time.
U-shaped burner ensures even heat distribution across each zone and the entire cooking surface.
Griddle with three different temperature zones, ranging from 250° to 450°, including a sear setting.
Two folding side trays offer additional workspace and convenience.
Spacious 488 cu. in. cooking surface with 2 burners.
Full tank enclosure discreetly hides the propane tank and provides storage space.
Double-walled lid attached to the cooktop enhances durability.
Adjustable cooktop leveling system for easy customization.
Oversized grease cup collects grease, simplifying cleanup and disposal.
Unique chalk finish with eye-catching orange and black highlights.
View full details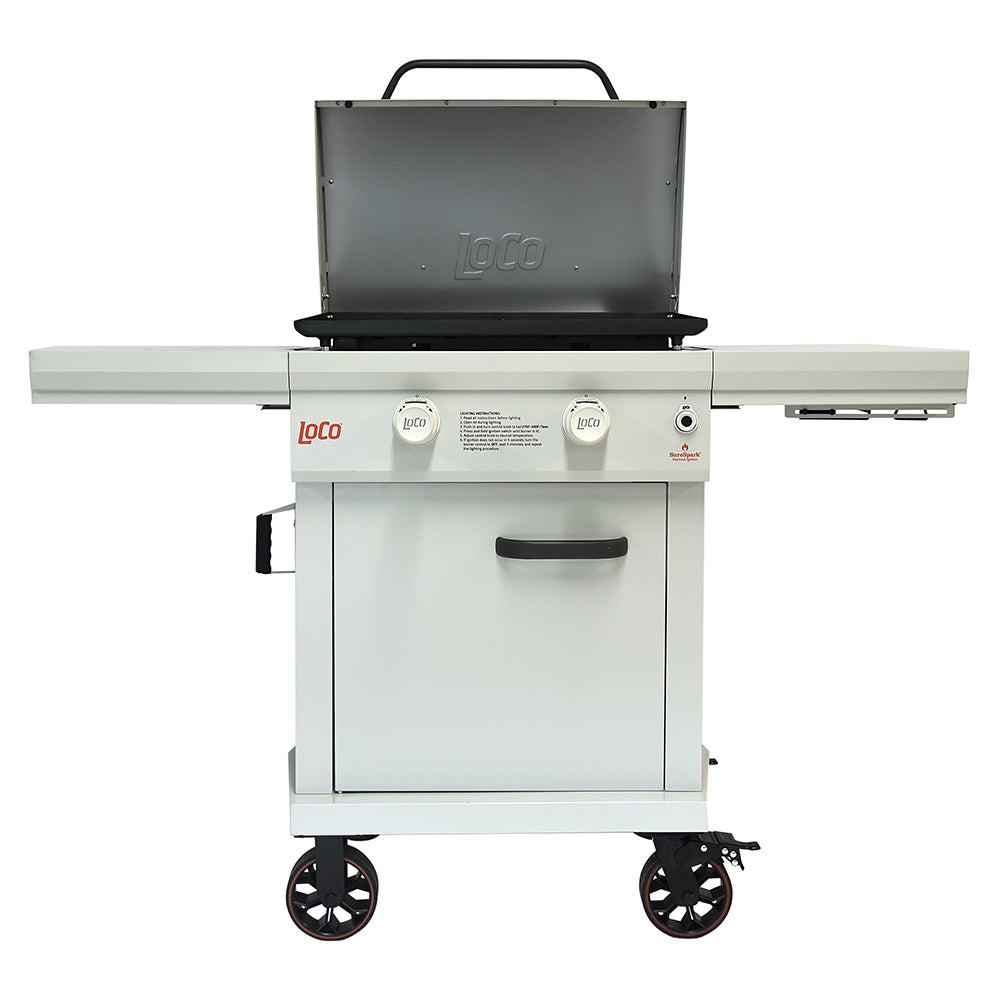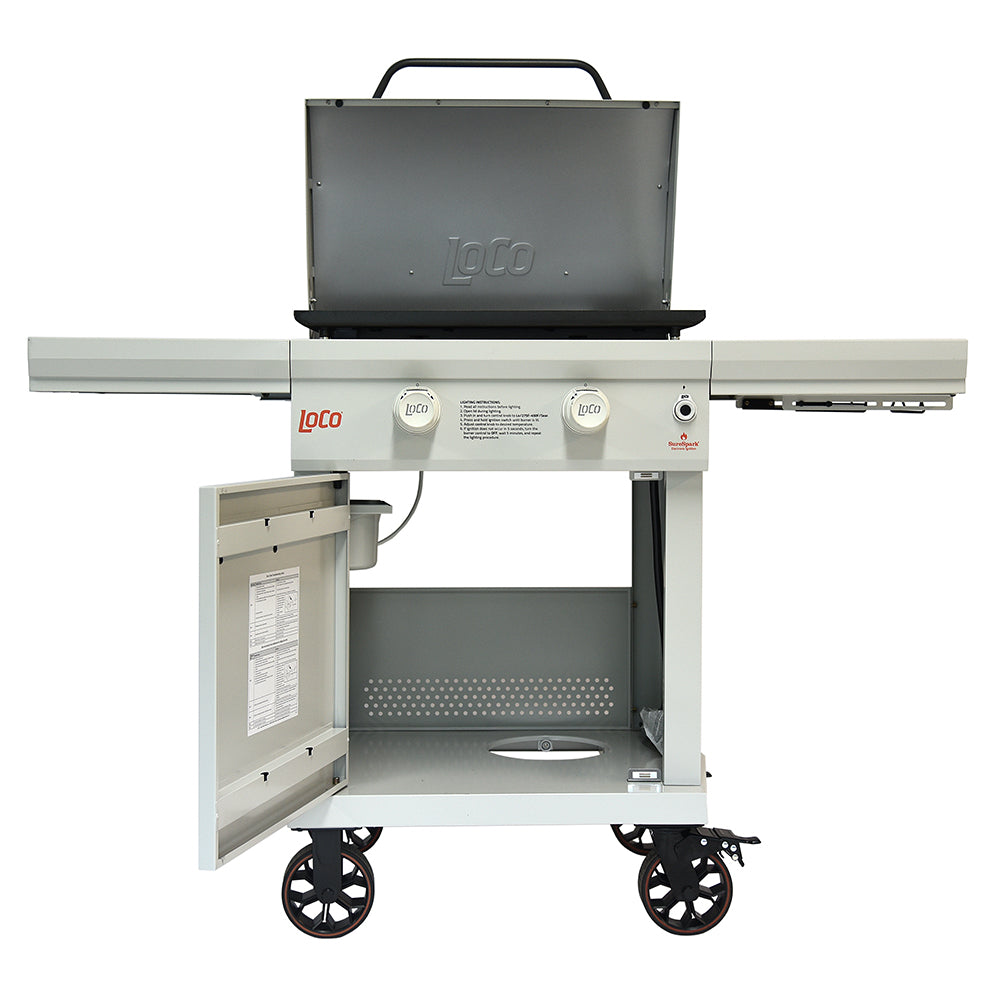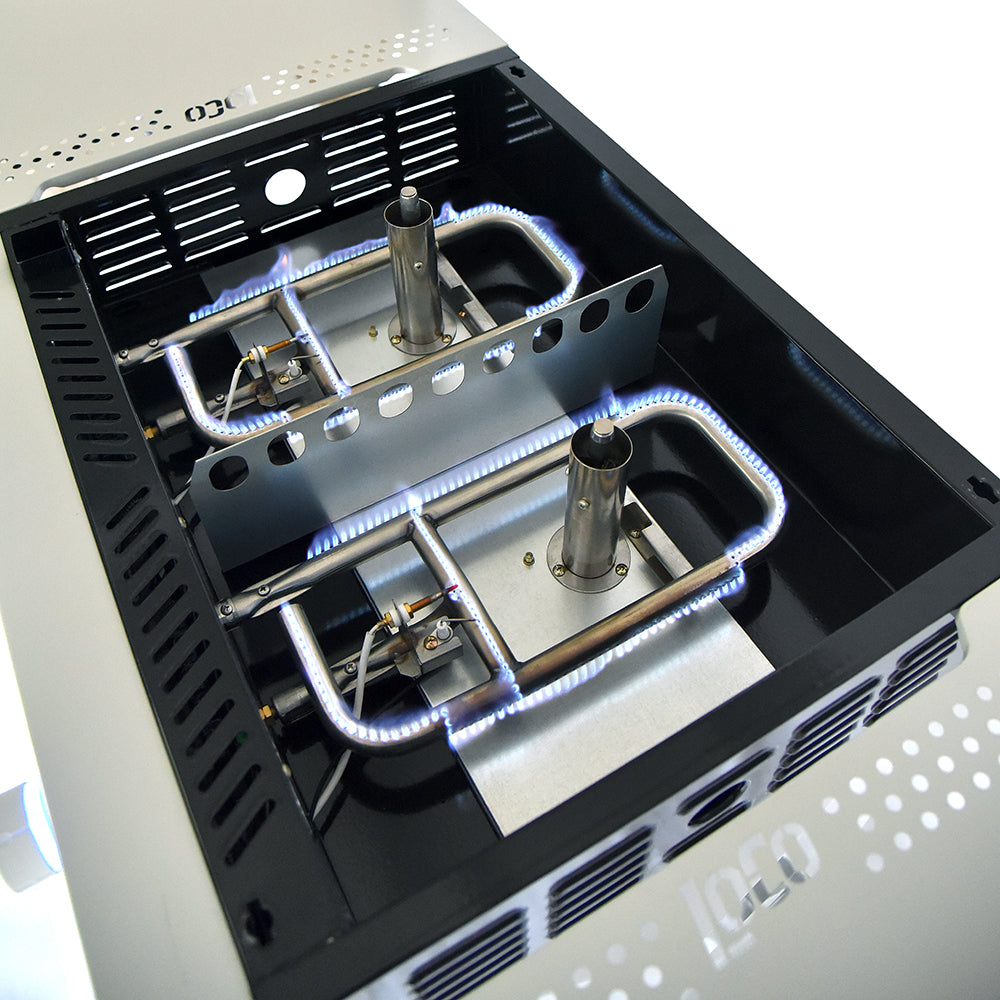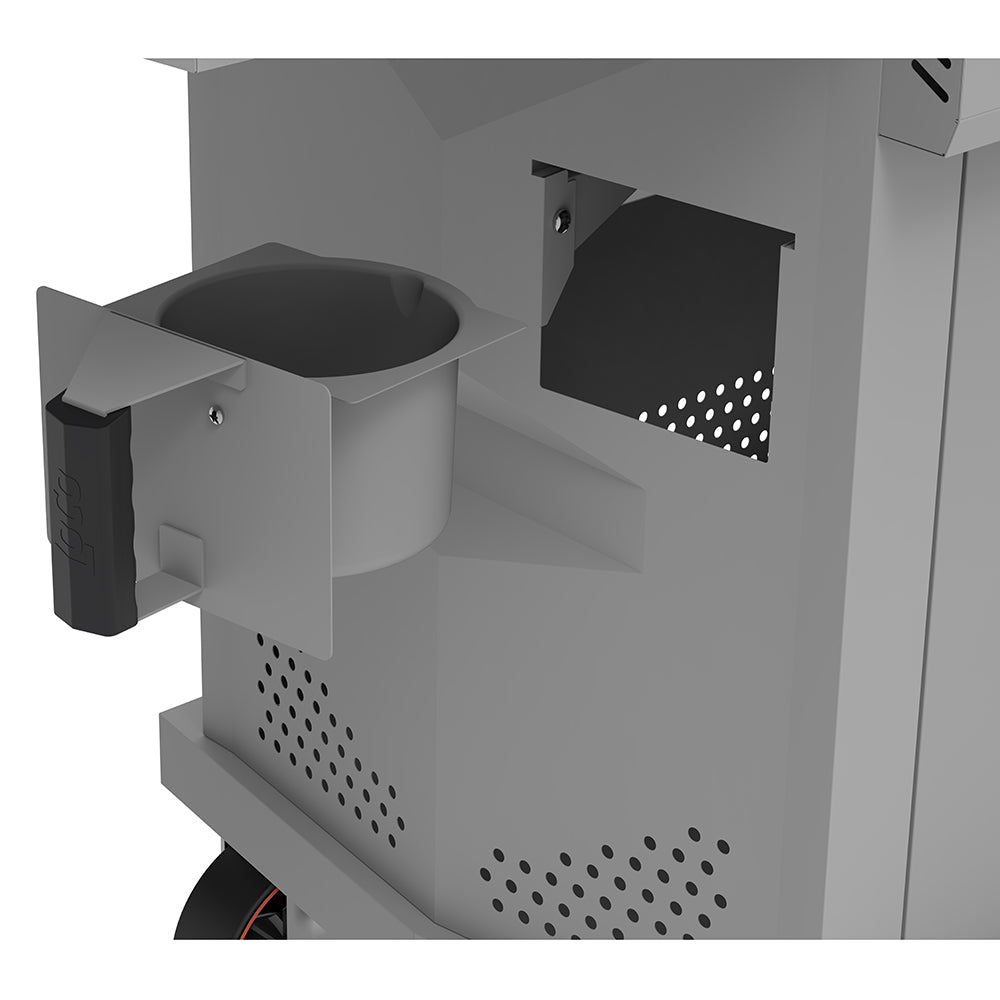 SmartTemp™ Electronic Ignition
Makes it possible to create and follow recipes accurately and easily.
Maximize Temperature Control
Allows for more precise cooking options.
LED Controls
Easy to read and manage temperature settings.
Integrated Grease Evacuation
Built-in cooktop leveling sends grease where you want it to go.
Reviews
Loco for LoCo!
My mind is blown! My husband had been wanting an outdoor griddle for some time. To be honest, except for less heat and less mess in the kitchen, I didn't get the difference between an outdoor one, and the one on our stove. Well, we found this one at a great deal we couldn't pass up so we went for it. I may never use an indoor griddle again. It's that good. Honestly, unless I'm boiling pasta, or making a sauce, I haven't even used my stove since we got our LoCo! Everything tastes better off of it. Pancakes, eggs, bacon, grilled cheese, burgers, onions, steaks, cheesesteaks, chicken, you name it. Trust me, if you like to cook on a griddle inside, you need this griddle in your life. We're loco for LoCo!